Fully Funded Hungary Scholarships offered by Hungarian Universities invite international applicants to apply for bachelor's degree programs in Hungarian universities under the Stipendium Hungaricum Scholarship program 2023-2024
The process to apply for the Stipendium Hungaricum Scholarship program is similar to CSC scholarships just like the Fully Funded Belgium Government Scholarships, and the Fully Funded Felix Scholarship the UK
The Fully Funded Hungarian scholarship process is similar to CSC scholarships because candidates are required to submit applications to the Hungary government scholarship council and then they have to initiate their applications with the university where they want to study.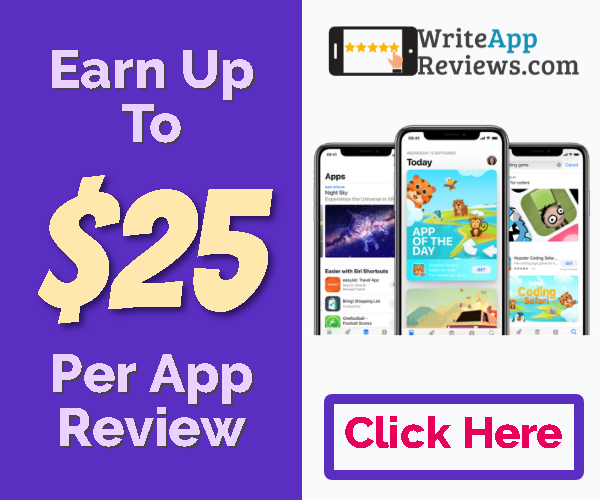 This Hungarian Scholarship is open for all medical, under-graduation programs, master's degrees, and doctoral researchers.
Benefits of the Hungarian Stipendium Scholarship:
No Application fee is required to apply for Hungarian Scholarship
A monthly stipend of Euro 150 will be issued to winners of Hungarian scholarships for BS or MS and Euro 450 amount will be given to researchers enrolled in a doctoral program
A free shared room will be provided by any Hungarian university where you will study
Free education and life insurance to be provided by university-affiliated with a Hungarian stipendium scholarship program
10 Interesting things about Hungary
The 1st subway line in continental Europe was built in Budapest.
The beautiful city of Budapest is made up of 2 parts – Buda and Pest – which are separated by the Danube river.
The Hungarian Parliament is the 3rd largest parliament building in the world, with 691 rooms and 20 kilometres of stairs.
Hungary is one of the best birding areas in Europe: almost 400 bird species breed here.
Amongst the many Hungaricums 5 are related to Hungarian gastronomy.
Covering almost 600 square kilometres, Lake Balaton (nicknamed "the Hungarian Sea") is the largest lake in Central Europe.
Each day, 70 million litres of thermal water rise to the surface in Budapest.
Hungary ranks 8th in the world for medallists at the Summer Olympic Games.
The oversized snail-shaped egg noodles (csiga) that Hungarians use in many recipes are thought to date back to the 9th century.
Hungary has 10 national parks, 145 minor nature reserves and 35 landscape protection areas
Fully-funded Hungary Scholarships Eligibility Criteria
Check Montréal University Scholarships To Study In Canada 2022 | Funded
International students who are cleared in the secondary stage of education with good grades are eligible to apply for a Fully funded Hungary scholarship for bachelor and Medical programs.
Eligibility Criteria:
Students from Yemen are also eligible only if they are already staying in Hungary
All students must have a good health record with no major disease. Everyone have to consult a certified doctor to perform a medical examination to send reports to the Hungary Government Scholarship council online.
To apply for a fully-funded Hungary scholarship program, there is no need to take IELTS if you can provide an alternate proof stating that your previous degree was taught in the English language.
List of countries eligible for Hungarian Scholarship Scheme:Pakistan, Georgia, Nigeria, Egypt, Argentine, Bosnia, Herzegovina, Ethiopia, Brazil, Nigeria, Georgia, Iran, Pakistan, Japan, Cambodia, Morocco, Iraq, Kyrgyz, Lao, Lebanese, Mongolia, Uruguay, Chile, Colombia, Mexico, Peru, Palestine, Algeria, China, Albania, Angola, Azerbaijan, Belarus, Colombia, Ecuador, Ghana, India, Indonesia, Iraq, Kazakhstan, Kenya, Korea, Kosovo, Macedonia, Moldova, Namibia, Paraguay, Serbia, South Africa, Philippines, Myanmar, Turkey, Yemen, Russia, Vietnam, Israel, Syria, Jordan, Tunisia, Turkmenistan, Ukraine, Mexico.
How to apply for Hungary Scholarship (Stipendium Hungaricum)?
International students who just completed their secondary education with decent grades; now have another fully funded Hungarian Scholarships opportunity to commence their next academic journey.
This fully-funded Hungarian Scholarship is offered to students who want to pursue their careers by selecting any bachelor's or medical degree program in any of the Hungarian universities.
Also, Don't Miss Central European University Scholarships in Hungary (Fully Funded)
The fully-funded Hungary Scholarship Online Application Steps are as follows:
International students interested to study Bachelor or Medical programs in Hungarian universities under Stipendium Hungaricum Scholarship Scheme need to submit an online application stating three-degree programs in which they are interested to study in Hungarian universities:
— Online Application for Hungary Scholarship: First of all, you have to submit a fully-funded Hungary Scholarship application online at the Hungary Government Scholarship website by filling: in your personal details, academic records, and future study interest degree program.
While submitting your application for a Hungary scholarship, candidates will be asked to provide their three subject preferences to study in a particular Hungarian university. So, there is a complete list of all bachelor's, master's, doctoral, and medical programs with the university's name and website available to download in excel format from here.
List of courses in Hungarian Universities 1 and a list of degree courses in Hungary universities2 including bachelor's, master, medical and doctoral level programs to be taught in all affiliated Hungarian Universities under the Stipendium Hungaricum Scholarship scheme.
There is another PDF version of Host institutions and a list of bachelor's, master's, PhD, and medical degree programs offered by universities in Hungary, available here PDF List of programs offered by host Hungarian Universities.
Candidates have to find degree programs from the above list of Hungarian Universities and then fill its detail in online applications and contact the "Sending Partner" which may be your country's education ministry or Hungary Embassy in your home country.
There are a total of 27 Universities and 420-degree programs being offered under the Hungaricum Scholarship program, so you can select a maximum of three options.
You have to send the complete set of documents to the "Sending Partner" in your home country and then wait for their final nomination list for the Hungarian Scholarship scheme
No Application Fee to apply for Stipendium Hungaricum Scholarship
The winner's list of Hungarian Scholarship selection round 1 will be displayed after 9th April and shortlisted candidates will be called for a skype based interview/test
Final winners of the Hungarian Stipendium will be issued with Admission notices for VISA processing by the end of June and then you can process your visa between July-August
Classes in Hungarian universities will begin in September
Documents Required for the fully-funded Hungarian Scholarships
All international students from the participated country list mentioned above in this article are requested to initiate online applications and submit your Recent Photograph
A motivation letter must be written in Times New Roman font, size 12, having at least one page
The Stipendium Hungaricum Scholarship scheme requires international students to submit online proof of their English language skills. So, please have a look at the sample of English Proficiency certificate which you can obtain from your last attended school for Hungary Scholarship. IELTS or TOEFL is not compulsory for Hungary Scholarships.
Students applying for a fully funded Hungary scholarship for a bachelor's degree must attach their scanned copy of their high school certificate
People interested to begin an MS degree in Hungarian universities need to attach their under-graduation transcript and certificate
Doctoral degree candidates are being asked to submit their Master's degree qualification and transcript proof scanned copies in online application systems of the Hungarian scholarship website
It would help if you had medical clearance from a certified doctor in order to apply for Hungarian Scholarship. So, please have a look at the Physical Examination Form and get tested for all epidemic conditions, Hepatitis A, B, C, AIDS, and other major diseases and attach its copy
A research proposal or study plan may also be required for some Hungarian scholarship awards
All students applying for scholarships in Hungarian universities need to have their passport copy available but in case if it is not ready then provide it before the deadline.
Applicants have to download the Statement of an Application form, sign it and attach it to doc's set
There are some additional sets of documents required by Hungarian universities only from PhD candidates:
–Doctoral applicants have to ask their two professors from last attended school to issue recommendation letters to study in any of the Hungarian University
–Write a detailed research plan in the format: Roman font size 12, page limit not less than two
— Ph.D. Applicants are asked by the Hungarian scholarship council to visit this Hungarian Scholarship notice before applying
The official notice for the Hungarian Government Scholarship and other Stipendium Hungaricum Scholarship are now available.
If you are interested in Stipendium Hungaricum Scholarship then you must check the Deadline on the official Website before it's too late!